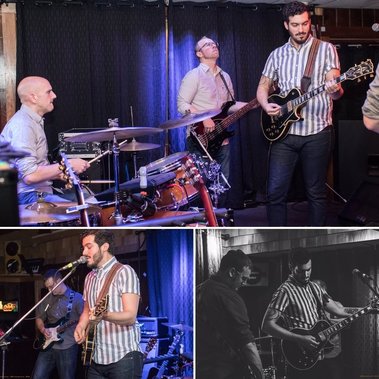 Crooks & ScourgeArtist Hometown:
Providence, RI
​
Original compositions ranging in musical influence from Be-Bop era Jazz, classic British Rock, and modern Grunge era bands.

About the Artists:
Crooks & Scourge is a 90s alternative rock inspired, four-member band, formed in 2015 and led by Dave Alves on vocals and guitar, Martin Grosslein on Lead a Guitar, Joshua Baptista on Bass, and Paul Campbell on drums. They preform their own original music across Rhode Island and Massachusetts.

More at facebook.com/Crooksandscourge
---
---
SHOWTIMES
Friday, July 28 — 10:00 PM — Roof Deck
Saturday, July 29 — 8:00 PM — Roof Deck
​
WaterFire Arts Center
475 Valley St.
​Providence, RI 02908